You have reached a page dedicated to a specific and tragic Greyhound bus accident, please visit our main Bus Accident Page.
Greyhound Bus Crash in San Jose; 2 Dead, 8 Hospitalized
UPDATE (Friday, January 22nd):  We are informed that investigators for Greyhound and its insurance company have begun contacting the injured victims today in an attempt to get recorded statements from them.  Do not give a recorded statement before speaking with us.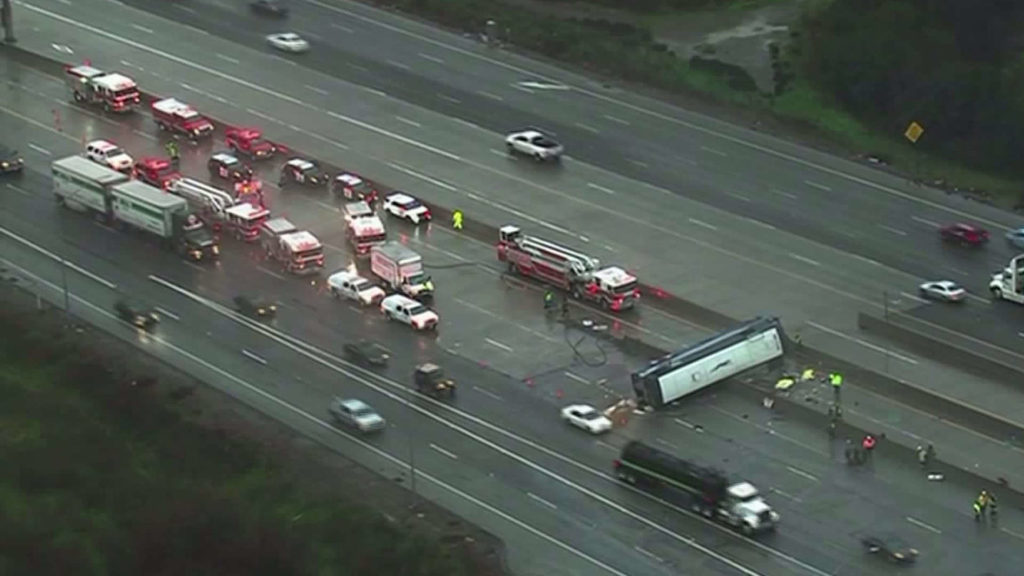 These statements are intended to limit your settlement, not expedite one.
We have also learned that mechanical failure has been ruled out by official investigators of the crash (NTSB) and the tentative cause of the accident is being labeled as driver error.  Whether the driver fell asleep or not is still under investigation as are other potential problems that may have contributed to the crash.
If you were injured in the January 19th Greyhound bus crash in San Jose, call us now for a FREE, no-obligation consultation at  (415) 345-4282.
—–
On Tuesday morning, January 19, 2016, a Greyhound bus, traveling northbound on Highway 101 in San Jose, slammed into the center divider and then overturned on its right side. The crash, which occurred around 6:40 a.m., resulted in the deaths of 2 passengers who were ejected through the front windows of the bus, and 8 other passengers being hospitalized. The bus, which had left Los Angeles at 11:30 p.m. Monday, was scheduled to make stops in San Jose, San Francisco, and Oakland.
Although the cause of the crash is still under investigation, the Greyhound bus driver, identified as 58-year-old Gary Bonslater, has admitted to feeling tired before the crash, but did not say he fell asleep. However, several passengers onboard have claimed that the driver was dozing off right before the crash.
California Highway Patrol and the National Transportation Safety Board have not yet determined a cause for the wreck, but have stated that drugs and alcohol were not a factor. The bus was reported to have been inspected three times prior to the accident, with no mechanical defects ever found. Greyhound spokeswoman, Lanesha Gipson, stated that the company plans on looking into the driver for the past 24 hours to get a 24-hour profile on the driver to determine what he had done over that time span. Additionally, a camera onboard the bus may contain essential evidence as to what exactly happened in the moments leading up to the crash.
Those Injured Need A Bay Area Bus Accident Lawyer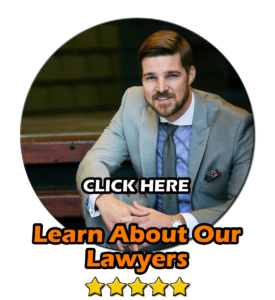 If you were injured or lost a loved one in this unexpected and tragic Greyhound bus accident, we are so sorry that this has happened to you. We know things are difficult for you right now and finding a lawyer is probably not at the top of your list of things to do, but take our advice when we say: you definitely need a personal injury lawyer from the outset, as shortly after the accident is when you and your interests are most vulnerable. We want to help you.  For over a decade, we have been representing people just like you that have been injured in Bay Area bus accidents like this one.  
While the cause is still under investigation, we wouldn't be surprised if the at-fault party is determined to be Greyhound (the driver), the maintenance company for the bus, manufacturers of any part that failed on the bus, or any combination thereof. To be sure, the insurers of these various companies will be looking to point the finger and limit their potential financial exposure from injured victims (you). Do not feel the need to cooperate with the insurance companies that contact you.  You do not owe them anything.  Additionally, due to the number of personal injury plaintiffs involved, the insurance policy limits of the at-fault party may not cover the damages suffered by all the injured victims. That means you need an aggressive and experienced San Francisco personal injury lawyer to fight for you for the money you deserve.  We will handle everything so that you can focus on your recovery.  Call us now at (415) 345-4282 for a FREE consultation. We never charge our clients a dime unless we recover money on their behalf.
Call Now or Complete the Form Below
[contact-form-7 id="61″ title="Contact form 1″]