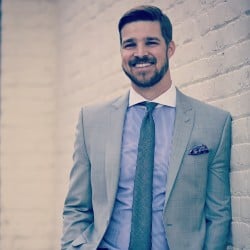 Whether you rent or own, having your home damaged or destroyed by fire is a very difficult thing for individuals and families to go through and move on from.  All the memories, keepsakes, and belongings are destroyed in an instant.  Rebuilding and reacquiring can take years and the financial damage done can reach seven figures.  Unfortunately, devastating fires are more common that you may think, especially in urban cities like San Francisco.  According to Curbed SF, there were approximately 2,657 residential structure fires (affecting more that 31,000 residential units) in San Francisco alone between 2005 and 2015, with The Bayview, The Mission and Downtown/Civic Center being the districts most heavily hit.
Further, the California drought of recent years has created an environment where wild fires can devastate communities. We saw it multiple times in 2015, most notably with the Valley Fire in Lake County and Napa County (Middletown, Cobb, and surrounding areas) and the Butte Fire in Amador County and Calaveras County. We helped many families that were victim to these fires recover the money they were entitled to from their insurance companies, who have a reputation of taking advantage of homeowners when they are at their most vulnerable.  We are currently helping victims of the Clayton Fire in Lower Lake and Clearlake.
If your Nothern California home has been damaged or destroyed by fire, you will likely quickly turn to your homeowner's insurance (or your landlord's insurance) to cover the loss.  The good news is that accidental fires are covered by most homeowner's insurance policies, but that doesn't mean you will be getting the size check you are entitled to.  Your claim will likely be broken into three parts (1) structure, (2) contents, and (3) displacement.  At each step, your insurance company has a financial incentive to pay you less than you are entitled to.  Insurance companies are for-profit businesses and they have a financial interest in underpaying you for your restoration, rebuild and replacement of your property and personal effects.  After all, the more they pay out to you, the less money they make.  Unfortunately, the truth is that insurance companies underpay and take advantage of fire victims on nearly every claim that is filed in California.  Indeed, the insurance company will hire their own contractors and adjustors (who are paid by the insurance company) to evaluate your losses and the costs of restoration or rebuild, and unsurprisingly those estimates will be low – too low!  They will then make you a lowball  offer, knowing you are inexperienced with fire insurance claims and the amount of money you should be getting.  You don't have to take that offer!  This is where we come in…
You may not know this, but your own insurance company owes you a duty to act in "good faith" when dealing with you.  When they fail to do so, you are entitled to sue them in a "bad faith claim," where you are entitled to monetary damages in addition to the underlying dispute.  By hiring us to negotiate on your behalf, the insurance company immediately begins to taken you very seriously.  They know that any acts of perceived bad faith can be acted upon swiftly – that is a threat they take very seriously and one that gives you substantial leverage in negotiations.  Our ability to represent your related legal interests, makes us a superior advocate for you over a traditional "public adjuster."  They also know we are experienced in negotiating fire claims and won't be able to take financial advantage of your inexperience.  To fully prove-up your claim, we will hire our own licensed contractors and evaluators to ascertain the real value of your losses and the cost to restore or rebuilding your home.  We then negotiate a full and fair settlement on your behalf.  Our agreement calls for us to receive 15% of the total settlement, after which you are sure to end up with substantially more money than had you "gone it alone."  
CLICK HERE for more information about the various options available to fire claimants.

For some tips on handling fire insurance claims responsibly, CLICK HERE.