Finding the best San Francisco personal injury lawyer after you have been injured in an unexpected accident can be intimidating and daunting. People used to use
LawPivot
, but now they come directly to us with their personal injury questions. We understand what you're going through and that's why we go out of our way to try to make things as easy and straight-forward as possible for you to learn about your personal injury case, hire us and ultimately receive the fair settlement you are entitled to as quickly as possible.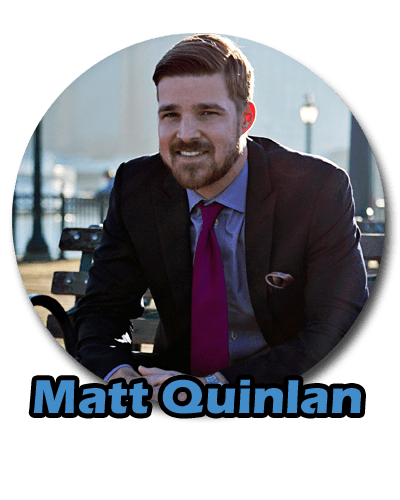 The San Francisco injury lawyer in the picture is 
Matt Quinlan
. He is the founder of our law firm and is the lead personal injury attorney on each case we handle. Since 2005 he has been helping Bay Area people just like you that have suffered a serious injury in an unexpected accident recover the medical bills, lost wages and pain and suffering money they are entitled to.
So, if you are looking for the best San Francisco personal injury lawyer, rest assured that you are in the right place. We have recovered millions on behalf of our clients and have a strong reputation for representing injured people just like you!  Hey… There is a reason why our past clients rave about us, we win awards, people are regularly referred to our office and Google and other search engines recommend us by consistently ranking us at the top of its search engine results when people are searching for "personal injury lawyer San Francisco", "personal injury lawyer near me" and other similar search terms.

WHY YOU'RE HERE:
Unfortunately, we must assume that you've found our website because you have been injured in an accident and are looking around the internet for the best San Francisco personal injury lawyer to help you recover the money you're entitled to as the victim of an accident. A cash settlement won't fix everything—we get that—but dealing with months of pain and suffering, thousands of dollars in lost wages and stacks of medical bills for nothing doesn't seem very fair either. The good news is… we are the caring, successful and reputable personal injury lawyers you are looking for and we can help you! In fact, we have been helping people just like you for more than a decade and our past clients will tell you that we are the best—just check out our
Yelp Reviews
! The bad news is… well, obviously you're hurt—maybe even angry—and have had your life turned upside down from an unexpected accident. Where do you go from here?  These are uncharted waters. You
can't work
and your life isn't the same anymore. You're not into suing people and you understand that accidents happen, but that sentiment only seems reasonable until you can't get out of bed, you have doctors sending you big medical bills and you are worried about paying your rent or mortgage in the months ahead. Don't worry, we understand.

WHAT KIND OF PERSONAL INJURY LAWYER YOU NEED:
You need a personal injury attorney that understands what you're going through and will fight aggressively for the money that you are entitled to. You need an accident lawyer that cares about you and your health. You need a lawyer that is experienced and has a reputation in the industry, but isn't past their prime.  You need a lawyer that is charismatic in front of a jury and when dealing with people who work for the insurance company. You need your lawyer to look and act a certain way—after all, this person literally represents you. You need a lawyer that you can reach when you call, email or text. You need your lawyer to keep you in the loop along the way and tell you why things are happening and what to expect around the corner. You need a lawyer that will personally handle your case—not assign your case to a fresh-out-of law-school attorney or a legal secretary because they are too busy trying to sign up as many clients as possible (read: make as much money as possible). Don't worry, we understand.

WHEN YOU HIRE US:
You are hiring a lawyer that is experienced, aggressive, well-spoken, kind, responsive—and ultimately, effective. Matt has won numerous awards for his skill and dedication and was recently honored as 
Thumbtack Best of 2017
 for San Francisco personal injury lawyers.  Additionally, our law firm has earned an
A+ rating with the
BETTER BUSINESS BUREAU
thanks to our ethics and reputation. When you hire us, you will be working directly with Matt Quinlan and will never be handed off to anyone else, as is the case at many San Francisco personal injury law firms. Although we do employ a team approach with our cases—we've found it's better that way—Matt is always the leader of the team and your primary contact. Our past clients regularly tell us that once they hired us to represent them, a huge weight was lifted off their shoulders, which allowed them to focus on their recovery while we took care of everything thing else, including getting them a great settlement. We'd be honored to help you too!  Give us a call us at
(415) 345-4282
 or send us an
Online Inquiry
so we can talk about your accident, what you're going through and how we can help.
---
Once You Hire Us, We Focus On:
Resolving your case as quickly and efficiently as possible
Maximizing the value of your case by using our expertise to get you more money, while reducing your financial obligations for medical bills and reimbursement claims (liens)
Staying in touch with you by proactively informing you about what to expect and returning your calls, emails and texts promptly
Decreasing your stress and burden—we do everything we can to make sure that you can focus on getting healthy while we handle everything else
---
If you would like to find out if you have a viable personal injury claim, please call us at 
(415) 345-4282
or submit an 
Online Inquiry
 for a 
free consultation
. You might find that a friendly, no strings-attached conversation to be more enjoyable and informative than reading this loooong page.
What Types of Personal Injury Cases Do You Handle?

We have been exclusively representing injured individuals since 2005, so we have have vast experience handling all types of accidents and injuries. We have handled small, simple cases worth less than $10,000 and large, complicated cases worth millions. 
That said, due to the demand for our services, we are currently only taking on new clients that have suffered serious injuries (think: broken bone, surgery, overnight hospital stay, permanent injury, scar, etc.), but even if we aren't able to help you, we'd be happy to refer you to a reputable injury lawyer that can.  
Below you will find a list of the most common types of cases we handle.
 For more information about a specific type of accident please click on the accident type and you will be directed to a page with specific detailed information about that type of accident.  
If you don't see your type of accident below, chances are we still handle your type of case, but because we encounter cases like yours less often we do not have a dedicated page for it. Feel free to give us a call at 
(415) 345-4282
 or submit an 
Online Inquiry
 for a 
free consultation
 to discuss your accident and potential case. 
Auto Accident
Bicycle Accident
Motorcycle Accident
Pedestrian Accident
Dog Bites
Wrongful Death Accidents
Public Transportation Accidents
(MUNI, BART, AC Transit, CalTrain, etc.)
---
What Happens Once I Hire You?


When you hire us, you hand off all of your problems, work and stress associated with your accident to an experienced personal injury lawyer who has handled hundreds of cases like yours. This allows you to focus on your recovery, while we handle everything else.  
Whether you realize it or not, there are a lot of pitfalls out there for a personal injury claimant that has never dealt with a situation like this before. Insurance companies and their adjusters have the goal of saving as much money as possible and that means denying your claim, underpaying your claim and/or attempting to get you to do and say things that permanently harm the value of your claim. We won't allow for any of that.   
We will serve as the point of contact for anyone wanting to contact you about your accident or injuries. We will advise you about all the tricks that insurance companies and their agents play so that your claim, when presented, has no issues associated with it that might limit its value. 

Additionally, by hiring us you will swing the leverage of your injury claim back to your side, as the insurance company will be forced to accept the fact that you won't be one of the claimants they can take financial advantage of—every major insurance company knows us and has dealt with us many times; we have a reputation of getting every dollar available for our clients.  
So, that sounds great,
you might say,
but what does it exactly mean?
Here are the specifics: 
Investigate your Claim


Find all sources for recovery (insurance policies and deep pockets)
Order and review your medical records and bills
Hire medical professionals to review your medical records, if necessary
Order and review any police/incident reports
Talk with any witnesses
Advance any upfront costs needed to "work-up" your claim
Present your Claim to the Insurance Company


Handle all communication with the insurance company (they'll stop calling you)
Identify any problem areas with your case and address (and remedy, if possible) them early on
Prepare and submit a detailed and comprehensive settlement demand package that includes legal arguments, a persuasive presentation of your claim and supporting documentation
Maximize Your Settlement Amount


Use our leverage of being able to file a lawsuit to put pressure on adjusters to treat you fairly
Use our experience in handling 100s of cases like yours to ensure you are paid top dollar
Negotiate & reduce your health insurance claims, which nets you more
Occasionally, the at-fault party's insurance refuses to accept responsibility, wants to place an unfair amount of blame on you, or doesn't properly respect the extent of your injuries and damages. When that happens, we file a lawsuit on your behalf and utilize the court system to create pressure on them. You see, the insurance company knows that if they don't treat you fairly, a jury of 12 of your peers will ultimately decide what you are entitled to. This pressure causes them to reassess their position on your case and almost always causes them to offer you a good settlement before trial.
File a Lawsuit (if necessary)


Prepare a formal complaint
Advance any upfront court costs (filing fees, service fees, etc.)
Track down and personally serve the defendant(s)
Litigate your Case (if neccesary)


Explain and walk you through the entire process
Prepare you for when your participation is needed in the discovery process (written questions, document requests and your deposition)
Obtain all documents from the defendants to establish your case through the discovery process
Take depositions of important people related to your claim
Hire any experts necessary—we will advance the cost
Negotiate with the opposing attorney to settle your case in an effort to avoid a trial.
If necessary, present your case at trial to a jury of your peers
---
How Long Will My Case Take?


We understand that your goal is to get your personal injury claim resolved as quickly as possible so that you can get on with your life. However, the circumstances of your accident and injury will determine how long the process will take to achieve a settlement.
We have found that the two windows most ripe for settlement are 2 months after your medical treatment is completed
 (pre-litigation settlement) and 
6 months after filing a lawsuit
 (post-litigation settlement).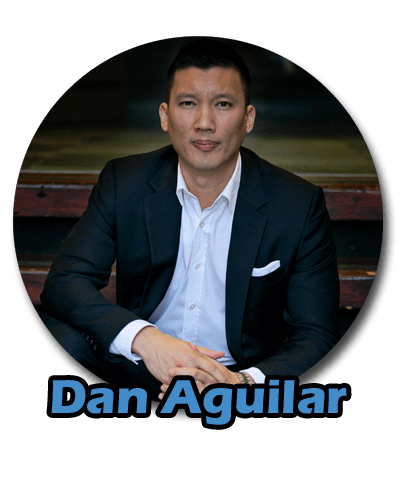 Of course, every case is different and opportunities to settle your case can be frequent. If we are required to file a complaint on your behalf because the insurance company refuses to offer a reasonable settlement, we typically will do that right away.  However, you should know that California law gives you two years from the date of your accident to either settle your case or file a complaint to protect your claim (Note: if the defendant is a governmental entity, you have six months from the date of your accident to file a formal governmental claim, not two years). 
2 months after medical treatment is completed 

The majority of our cases are settled in this window. Cases that settle in this window often have the many of following characteristics: 
Our client has been diagnosed with an identifiable injury
Our client does not have substantial permanent injury or long-lasting symptoms
Our client does not require future medical treatment for their injuries
Our client did not have a pre-existing injury in the same part of their body
Our client has private health insurance (not Medi-cal, Medicare, etc.)

The other party accepts responsibly and our client bears no fault (comparative negligence)

The person who injured our client was not a government employee
6 months after filing a lawsuit

Sometimes insurance companies refuse to accept responsibility or don't properly respect the value of our client's damages and we must file a lawsuit to create sufficient pressure on the other side. A common misconception about filing a lawsuit is that it means that a trial will occur. That's not true, at least not with us. We have a reputation for working up our clients' cases in the litigation process so well that 95+% of all cases that require us to litigate result in a settlement for our clients without the need for trial.  
The reason that our post-litigation settlements typically occur about 6 months after filing the complaint is because formal, written discovery needs to be done and depositions need to be taken of the parties (including you—don't worry, we will thoroughly prepare  you and be there with you) and key witnesses. These things typically take about six months to complete. 
If your case is one of the few that does requires a trial, we are experienced trial attorneys and will present your case to a jury. We will also advance all the costs necessary to do that. Personal injury jury trials in Bay Area counties (San Francisco, Alameda, Marin, Contra Costa, San Mateo, Santa Clara, Solano, Napa and Sonoma) typically occur about 12–18 months after filing a lawsuit. 
---
How Are You Paid?


We are only paid if we win your case. Our agreements call for a contingency fee of either 1/3rd or 40% of the settlement, award, or verdict. If we are required to litigate your case (file a lawsuit) our fee slides from 1/3rd to 40% to account for the increased financial risk we are taking on. This is the industry standard in CA.
We never bill our clients by the hour and we spend as much time as is necessary with you and working on your case. Additionally, we will advance all costs necessary to pursue your case and will never ask you for money to finance your own case. If we are successful, we are entitled to be reimbursed for our out-of-pocket, advanced costs in addition to our contingency fee.  
If we don't receive a settlement or verdict on your behalf, you never owe us anything for the time or money we have spent pursuing your case. This arrangement allows everyone to be able to afford the best San Francisco injury lawyer because it doesn't not cost anything unless we win.
---
A Common LawPivot Question: How Much Is My Personal Injury Case Worth?
This is understandably the single most asked question we get when meeting people who have been injured in a accident. The short answer is: it depends. The truth is that any accident lawyer who tells you otherwise or guarantees a six-figure payday should be someone you run from (don't walk). We don't hide the ball from our clients at all, but there are just too many factors that need to be evaluated first and information that needs to be obtained in order to determine the potential value of your case.  
Once we have a handle on what we think the fair settlement value of your is, we will let you know, and then go after more! That said, generally speaking, here are the types of things you are entitled to be compensated for as the victim of a car accident in California: 
Cost of Future Medical Treatment
Past Lost Wages
Future Lost Wages
Loss of Earning Capacity
Pain and Suffering
Cost to Repair/Replace Car
---
I'd Like To Hire You. What Now?


Every year we successfully help dozens of people that have been injured in unexpected accidents. For many of you, this is your first encounter with a personal injury lawyer and you are not too sure how the process works, what to do next, or what you're entitled to. We understand.
If you have been injured in a accident you should first seek out appropriate medical treatment and then contact us by submitting an 
Online Inquiry
 or calling us at 
(415) 345-4282
for a 
free consultation
 to discuss your situation and for us to answer all of your questions. You should avoid giving statements to insurance companies or investigators (police are ok) before speaking with us.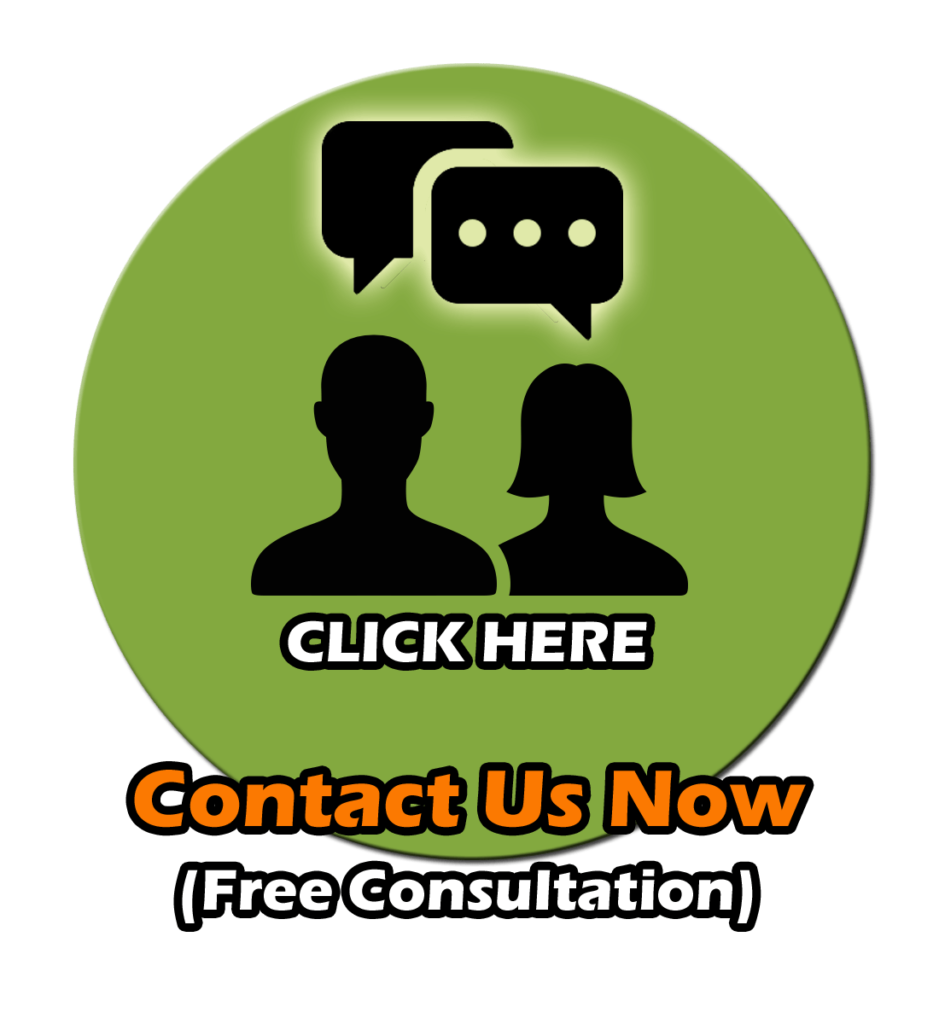 We'd also love to sit down with you face-to-face. Our personal injury law office is conveniently located in The Marina District of San Francisco, away from the hustle and bustle of the Financial District. We have free private parking and street parking is readily available for your convenience.
Once we discuss your situation and decide that we are a good fit for one another, there are three documents that we need you to sign before we can get started: (1) Employment Agreement, (2) Letter of Representation, (3) HIPPA-Compliant Medical Records Release Form. You can either come into the office and sign them in person or we can email them to you and handle it electronically if you prefer.

Personal Injury Lawyer Near Me
Law Offices of Matthew J. Quinlan
3223 Webster Street
San Francisco
,
CA
94123
(415) 345-4282