The North Bay is reeling as the "wine country fires" sweep through Northern California communities. It's devastating. Tens of thousands of residents have been evacuated from their homes. Santa Rosa has been hit particularly hard, but many smaller communities and rural areas are also under siege. As of Wednesday, more than 3,500 homes and businesses are known to have been destroyed by the fires in Napa County, Sonoma County, Yuba County and Mendocino County and 1,000s more are still vulnerable.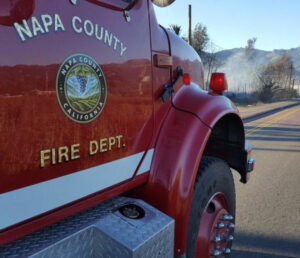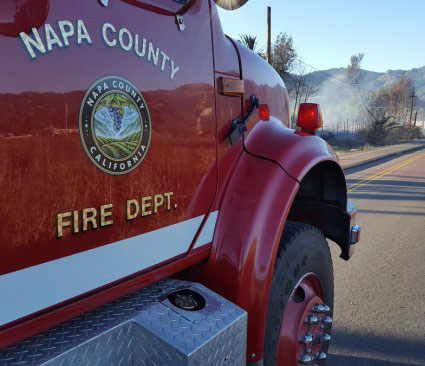 Its all hands on deck and we have been inspired by the spirit of the Bay Area and all the support and generosity that is being extending to those in the fire zones. We also want to help, so we have put together this article with advice & tips for those that have lost their homes. We are also offering a free consultation, with no strings attached, to anyone that has questions or would like to discuss the process of bringing a fire claim. We can be reached at (415) 345-4282.
Homeowners Should Turn to Homeowners Insurance
If you have lost your home to the fires you should immediately turn to your homeowners insurance company. While you will be treated kindly, don't expect to be treated fairly. Be warned—be careful! Insurance companies are for-profit businesses that have a financial interest in denying and underpaying fire claims. Every dollar they short their claimants is a dollar in their shareholder's pocket. To be sure, internally, insurance companies will be viewing these losses (and associated fire claims like yours) as massive financial liabilities to their companies. They will be looking to limit those financial losses. Shame on them, but knowing this matters.

Things to look out for: Insurance companies routinely take advantage of their policy holders by denying claims or low-balling fire claimants, as they know you have probably never dealt with this situation before and don't know your rights. Even when determining a fire claim is covered by the policy, the insurance company will hire their OWN contractors and adjustors to evaluate the damage done. These contractors/adjusters with then submit low-ball offers because these people are paid by the insurance company and can create a nice stream of business for themselves if they keep the insurance company happy with small estimates. Insurance companies are particularly bad about (1) underpaying homeowners on their contents claim (lost furniture, clothes, belongings, etc.) and (2) providing claimants with fair, sustained compensation for their displacement (rental homes, hotel stays, etc.) while they rebuild or find a new home.
You DO NOT need to accept your insurance company's offer to resolve any part of your fire claim and you should NEVER negotiate with an insurance company over your most valuable asset and possessions without being adequately informed, prepared, and potentially, represented by a lawyer or public adjuster. You may be very capable of handling your fire claim without assistance, but give it some consideration and do your research before assuming that you can handle the negotiations alone. There are professionals that handle this type of thing (more info here).
Tips and Information
 (1) Get an Advance
If money is tight, do not let your current situation of being displaced affect your willingness to accept a lower offer from your insurance company. In most cases you are entitled to an advance from your homeowners insurance for temporary housing, clothing, food, etc. You will be able to obtain an advance without processing your full fire insurance claim. Notify your insurance company of your situation, inform them that you will be bringing a formal claim and ask that they provide you with an advance on your upcoming claim; getting a $5,000 advance, for example should be no problem. Ask that the insurance representative mail or otherwise deliver you a check where you are staying. In the meantime, save your receipts for all your expenses.


(2) Do Not Wait to File Your Claim
All insurance policies require that homeowners notify their insurance companies of their loss as soon as is reasonably possible. Once you become aware that you have lost your home to the fire, you should call or email your homeowners insurance company and notify them of your loss and the fact that you will be filing a claim. Your agent will then provide you with a "proof of loss claim" where you will then itemize all of your losses and their values. Once you receive the "proof of loss" document, don't rush to complete it. This is a point where you are very vulnerable financially and this project is time-consuming. Furthermore, you may not yet fully understand the extent of your losses or you may not be able to properly assess the value of various items.
(3) Document Everything 
When dealing with your insurance company over a significant claim it is crucial to save all correspondence from them. This will serve as critical pieces of key evidence should a dispute with your insurance company arise down the road relating to them under-compensating you. Now is the time to stay organized and protect your interests.


(4) Keep Receipts 
Your insurance policy contains a "loss of use" clause that covers any additional living expenses that you may incur. Displaced evacuees staying at a hotel can have the entirety of this expense covered, assuming you chose a reasonably priced hotel or motel. Those staying with friends or families should have them itemize the value of room and board so that these costs can be negotiated with your insurance. Note: food expenses that exceed what you would have spent had you not lost your home will also be covered.
(5) Do Not Settle Your Claim Early
You will find that your insurance company will want to settle your claim as quickly as possible. This is due to the fact that the longer your claim remains open, the more likely you are to discover additional losses, get professional assistance, etc. Settling any aspect of your claim quickly is to the advantage of the insurance company. Not you. Don't rush to resolve your fire claim.


(6) Consider Hiring Professional Help
When homeowners negotiate directly with their insurance company about the costs to rebuild and replace their possessions they are very vulnerable. For that reason, many homeowners that bring fire claims hire professional help. Much in the same way people hire a personal injury lawyer when they are seriously injured, those that have suffered a serous financial loss should also strongly consider seeking professional assistance. There are two types of professional qualified to help fire claimants: public adjusters, fire claims lawyers.

It is essential that fire victims follow this checklist in order to ensure that they receive everything that is owed to them and that no money is left on the table when dealing with their insurance company.
If you have any questions or would like to discuss your fire claim, we invite you to contact us at (415) 345-4282. There will be no charge. Stay safe.