You are a responsible adult. You save for your retirement. You have a monthly budget and your family is even protected with life insurance.
But, do you know how much UM/UIM insurance coverage you have?  ¯\_(ツ)_/¯
What Is UM/UIM?
The strong majority of people we ask have no idea. Many of them aren't even sure what UM and UIM are. UM stands for "Uninsured Motorist" and UIM stands for "Under-Insured Motorist" coverage. It is part of your own auto insurance policy and covers you and your passengers if you are injured in an car accident through the fault of someone else that is either uninsured or under-insured. It happens often, making UM/UIM coverage one of the most sensible, responsible types of insurance you can buy.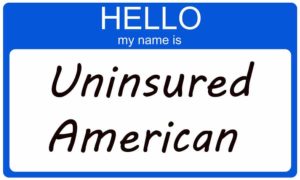 In California (and all states) it is illegal to drive a vehicle without liability insurance. For that reason, most drivers carry liability insurance, although studies have shown that as many 1 in 7 cars are being driven without liability insurance coverage in CA. Liability insurance covers a driver if they injure someone else by causing an auto accident. In CA, car owners are required to carry a minimum of 15k/30k in liability coverage (15k per person/30k per accident).  
As San Francisco injury lawyers, we frequently encounter liability policy limits of 15k/30k (hereinafter "15/30") when we bring claims against at-fault drivers on behalf of our injured clients because Califorians often want to purchase the most inexpensive auto insurance they can—and that's 15/30.
DID YOU KNOW: An average driver is in 4 insurance-involved car accidents during their lifetime.
How Does UM/UIM Work?
When a driver injures someone and has 15/30 policy limits, the maximum amount that the injured person can recover from the at-fault party's insurance company is $15,000. The $15,000 limit applies to everything: medical bills, lost wages, pain and suffering, etc. It really isn't much and is easily exhausted in cases that involve anything more than minor injuries. [Note: if two people were injured in the accident they would each have access to up-to $15,000; if three people were injured they would have to divide up-to $30,000 as appropriate, with no one persona getting more than $15,000, and so on…]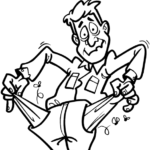 Now, that doesn't mean that a person cannot recover more than $15,000 from the person that caused their injury—an injured person is legally entitled to full compensation from the person that injured them and could garnish their wages for years, etc., but this isn't practical or particularly effective.  
Additionally, in order to receive the $15,000 policy limits, insurance companies will often require injured claimants to sign a settlement agreement that releases the driver of any further financial liability. Even if that is not required, odds are high that the at-fault driver does not have any substantial assets for you to recover from—as the likely reason they carry the CA state minimum liability insurance of 15/30 is because they don't sleep on a bed of money, fly private jets, etc.
Standard liability coverage limits typically come in the form of 15/30, 25/50, 30/60, 50/100, 100/300 and 250/500 and the principles discussed in this article apply regardless of the amount of liability insurance an at-fault driver carries. Therefore, if the value of the injury/damages outweighs the policy limits available, the injured person is likely to be out-of-luck. That could be you.
Should I Buy UM/UIM Coverage?
Sadly, we sometimes encounter under-insured, at-fault drivers in our personal injury practice and in those situations our clients are often forced to accept far less than they are entitled to because the insurance available to them is inadequate and the at-fault party does not have money. In these situations, our clients always beat themselves up: "why didn't I have UIM coverage!?  I didn't know!"
ADDED BENEFIT: UM/UIM coverage will also protect you if you are injured as a pedestrian, bicyclist, or injured passenger in someone else's car.
So, in order to protect yourself from receiving inadequate compensation after you have been injured in an accident, YOU MUST PURCHASE UIM COVERAGE. It is the only way for you to control the minimum amount of money available to you should you be injured in an accident.  Otherwise, the other driver effectively dictates how much money is available to you if they hurt you. Does that sounds like a responsible arrangement? 
Most of our personal injury clients are in CA (San Francisco Bay Area), where UM/UIM is optional, but here is a chart showing other state's laws relating to the optional/mandatory nature of carrying UM/UIM coverage.
UM/UIM coverage is surprisingly affordable for the value it can provide if you or your passengers (family and friends) are injured by the bad driving of a person with no or limited auto insurance (more on that below). It's true that UM is included in most auto CA auto insurance policies, but it often only covers against drivers that are UNinsured because the UM coverage limit that comes with most entry-level car insurance policies is 15/30.
The reason that stock 15/30 UM only protects you from UNinsured drivers is because CA law does not allow injury claimants to "stack" their UM/UIM on top of a 3rd party's liability coverage. For example, 15/30 UM coverage guarantees the holder that there will be at least 15k/30k available to them in the event of an injury accident—it is not an add-on to the insurance available from the at-fault driver.
PROTIP: If a person brings a UIM claim against their insurance policy, their insurance rates don't increase. 😎 
Another thing that auto insurance companies require is that their insured's liability insurance be equal-to-or-greater than their UIM coverage. This prevents people from buying minimum liability insurance (for when they injure someone else), but high UM/UIM limits (for when someone else injures them). This practice may require a driver to increase their liability policy limits before they can increase their UIM protection.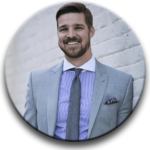 We recommend that people carry a minimum of 100k/300k in UIM coverage. In the vast majority of injury cases, this will protect you from having to accept less than you are entitled to and will guarantee that up-to 100k will be available in the event you are injured in an accident. [Note: obviously, having 100/300 UIM coverage does not mean people injured in accidents are always entitled to 100k when they are injured as their injury and damages must warrant it.  It should also be noted that sometimes 100k is an inadequate amount of coverage should you suffer a major injury.]
Difference Between UIM Claims & Claims Against At-Fault Driver
When a person brings an UM/UIM claim to cover their damages beyond the policy limits of the at-fault driver, their own insurance company steps into the shoes of the at-fault driver. This means that their own insurance company suddenly has an incentive to disagree with them about the value of their personal injury claim in order to save money.
 💡 Insurance companies have done a great job branding themselves and creating positive PR, but never forget that insurance companies are for-profit companies that have shareholders to keep happy; the more money they pay out to you, the less profit they make—come claim time, they are your opposition.
When a person brings a UIM claim against their own insurance company this is called a "1st party claim" (as opposed to a "3rd party claim").  
The benefit of 1st party claims is that one's own insurance company owes them a duty to treat them with "good faith," whereas 3rd party insurance companies do not. That typically means that the claim is scrutinized less and they receive more money, faster when compared to 3rd party claims.  
If one's own insurance company fails to act with "good faith" when handling a person's UM/UIM claim then their insurance company opens themselves up to a "bad faith claim." A bad faith claim is a tort (a civil wrong) that is separate and distinct from the underlying personal injury claim and successfully bringing such a claim can result in additional damages being owed to the claimant.
Another distinctive characteristic of UM/UIM claims is that should the UM/UIM claimant disagree with their insurance company about the settlement value of their UM/UIM claim, they are required to arbitrate the issue as opposed to filing a lawsuit. This is the case due to a clause in all CA auto insurance contracts.
Arbitration is a form of dispute resolution that takes place outside the court system where parties to a dispute present their claim to one or more people (arbiters) who serve as judges and agree to be bound by the decision they make. Of course, like with standard litagation involving the courts, many such disputes settle before the arbitration actually takes place.
 NOTE: "bad faith claims" flowing from a UM/UIM claim are separate torts and require a  separate, formal lawsuit (they are not handled as part of the UM/UIM arbitration process).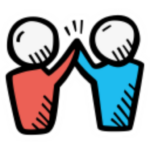 At the end of the day, our advice to buy good UM/UIM coverage; as much as you can afford. It is the simplest and potentially the most valuable proactive insurance investment you can make. It is definately the type of decision you will deeply regret should you find yourself needing it after being injured in an accident. As we mentioned above, it is a relatively inexpensive add-on to your auto insurance policy. NerdWallet recently conducted a study on 30-year old, CA drivers carrying 100k/300k liability coverage and found that adding 100/300 UIM coverage to their policies increased their premiums by an average of just $9/month.
Give yourself some piece of mind and call your insurance agent about UIM! For just a little, you can get a lot.  It really could be the best investment you ever make.
If you have any questions about UM/UIM coverage or a personal injury matter feel free to give us a call us at (415) 345-4282 or send us an Online Inquiry.
Law Offices of Matthew J. Quinlan
3223 Webster Street
San Francisco
,
CA
94123
(415) 345-4282