Twice a year, the Law Offices of Matthew J. Quinlan funds a $1,000 scholarship to help raise awareness about the dangers of texting and driving amongst college-aged students. Studies have shown that 18-24 year olds are twice as likely to be involved in a texting and driving accident than any other age group.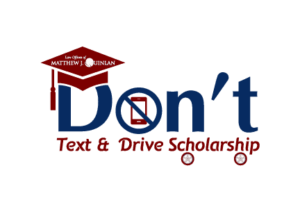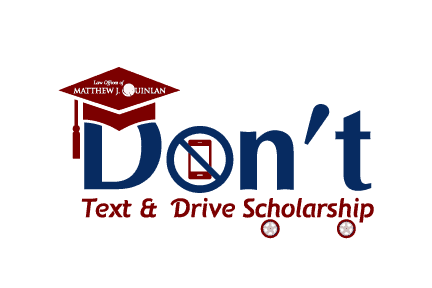 Students between the ages of 18 and 24 were eligible to apply and we asked that applicants submit a 500+ word essay on the following topic: 
[Find the Last Text Conversation You Had When You Were Texting & Driving. Screen-Cap It. All Of It. Include The Screen-Cap(s) In Your Submission.]
Discuss The Importance Of That Text Conversation In Relation To The Risk You Took. Why Did You Feel The Urge To Take That Risk That Particular Time?  Do You Text & Drive Frequently? Why Is It Difficult For You To Stop Texting & Driving? Can You Stop Texting & Driving Completely? Will You?
This time (March 2019), we received MORE THAN 1,000 entries from high schools, colleges and universities across the country. From them, we have selected the following 5 finalists:
Seth Shingler (West Virginia University)
Naydeya Granger (Cottonwood HS – AL)
Max Lynd (Boston University – Master's)
Egner Flannery (Mississippi State)
Kylie Tiell (Bowling Green State University)
We have posted these student essays on our social media (facebook, twitter and Google+) and these students will now have the responsibility to raise awareness about the Dangers of Texting and Driving by promoting their essays on social media. The finalist that promotes their essay the best (social media engagement), wins!  Winner will determined at 2pm PST on March 29th and announced shortly thereafter. For more information about the rules and goals of our Don't Text & Drive Scholarship, click here.