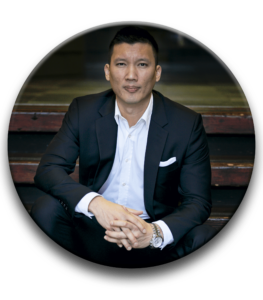 Educational Background Daniel received his Bachelor of Arts degree (B.A.) in Political Science, with a concentration in Public Law from the University of California San Diego (UCSD) in 2009.  He went on to earn his Juris Doctorate (J.D) from the University of San Francisco School of Law (USF) in 2014. While at USF Law, Daniel focused on courses that related directly to personal injury litigation, such as: Negotiations, Insurance Law, Civil Discovery, and Settlements (CALI Award Recipient – Top Student).

Professional Background In 2013, Daniel began working at The Law Offices of Matthew J. Quinlan as a part-time law clerk. In 2014, Daniel continued his work with The Law Offices of Matthew J. Quinlan through the University of San Francisco School of Law's Externship Program where he earned units towards his degree, The Law Offices of Matthew J. Quinlan is an approved employer with USF Law's Career Services Department.  During this time Daniel made himself an indispensable member of our team, and upon graduating in 2014, Daniel joined our firm full-time as a law clerk, working under Matthew Quinlan.  

Personal Daniel Aguilar was born and raised in San Diego. Prior to attending law school, Daniel helped build his family's growing business. It was here that Daniel found that he thrived in a small business environment. While attending law school, Daniel found himself having to pursue his own personal injury claim. This experience provided him with a special appreciation for the process and the need to have adequate representation in order to receive a fair settlement.  These experiences drew him to personal injury practice and helping people that are in the situation he was once in.

*Daniel Aguilar has not yet become a licensed member of the California State Bar. He works under the direction and supervision of Matthew Quinlan.